These state bird prints were letterpress printed on natural white cover stock at 8″ × 10″. This series uses Hammerpress fulfillment manager Debbie Swan's illustrations to create these lively prints. Although designed digitally, the color flats were printed with carved linoleum blocks to add a warm, handmade touch.
These cards were designed for Hammerpress' August release. The two on the left, Things Change and Home Sweet Home, were created in collaboration with owner/printer Brady Vest. Brady handset the ornaments on press and printed a black and white slip for me to digitally recreate. This process allows for the design to be divided up into different color layers and fitted to the according size. The card on the right, Keep On Keepin' On, was one I built my self using vectorized Hammerpress ornaments.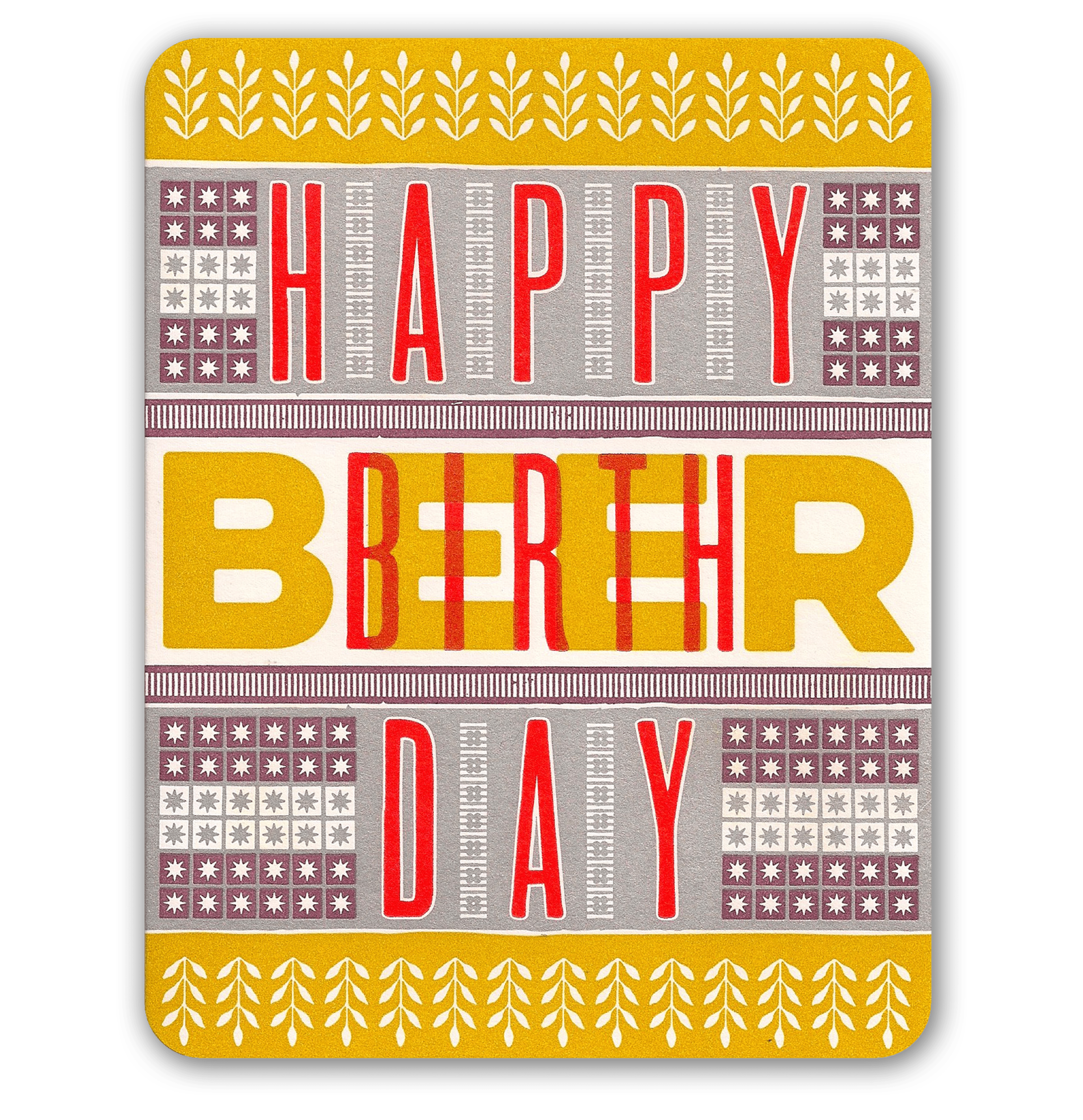 Happy Beer/Birthday is a custom card I created using vectorized ornaments for Boulevard Brewing Co. This is sold among other custom Hammerpress cards and prints at the Boulevard Beer Hall gift shop.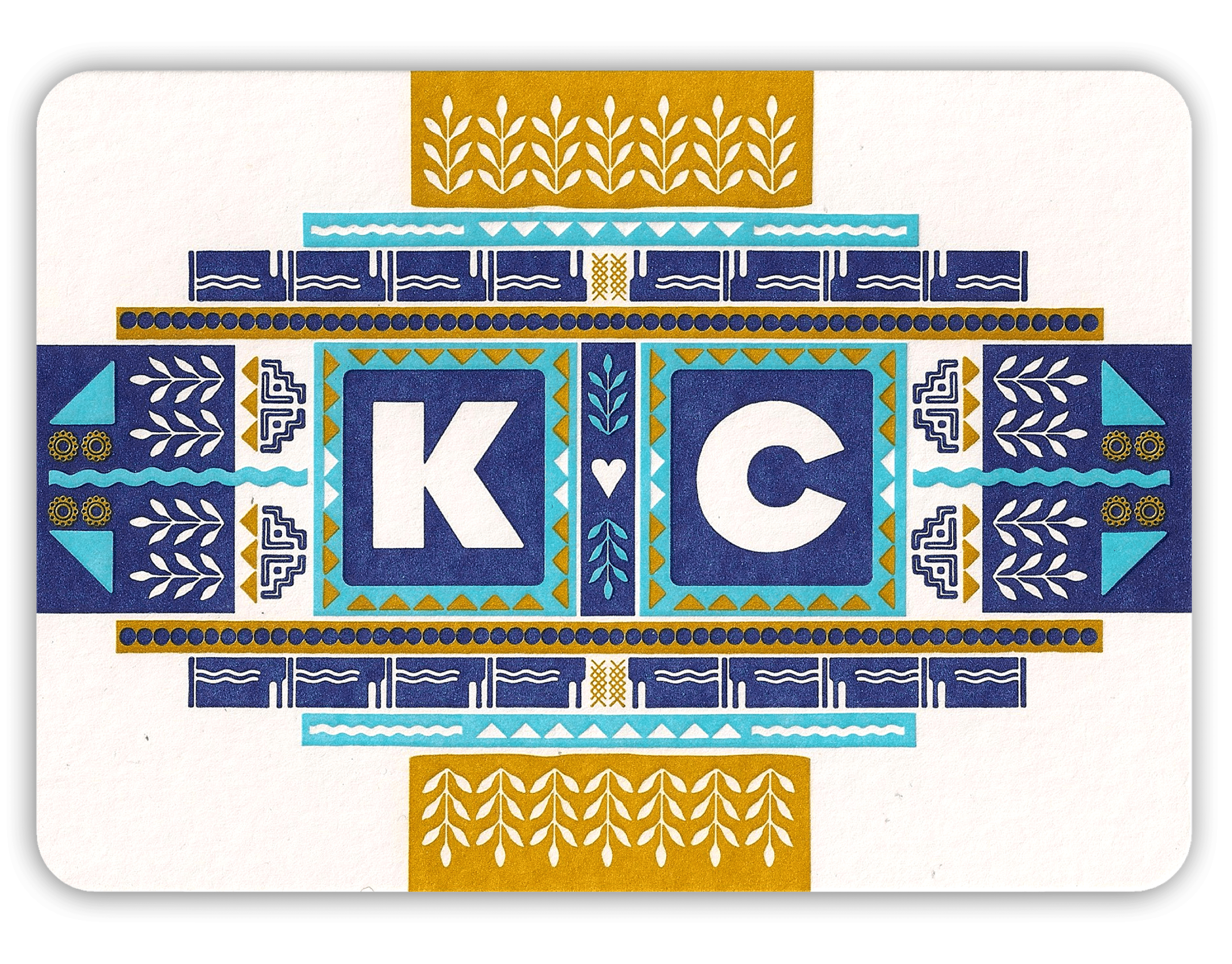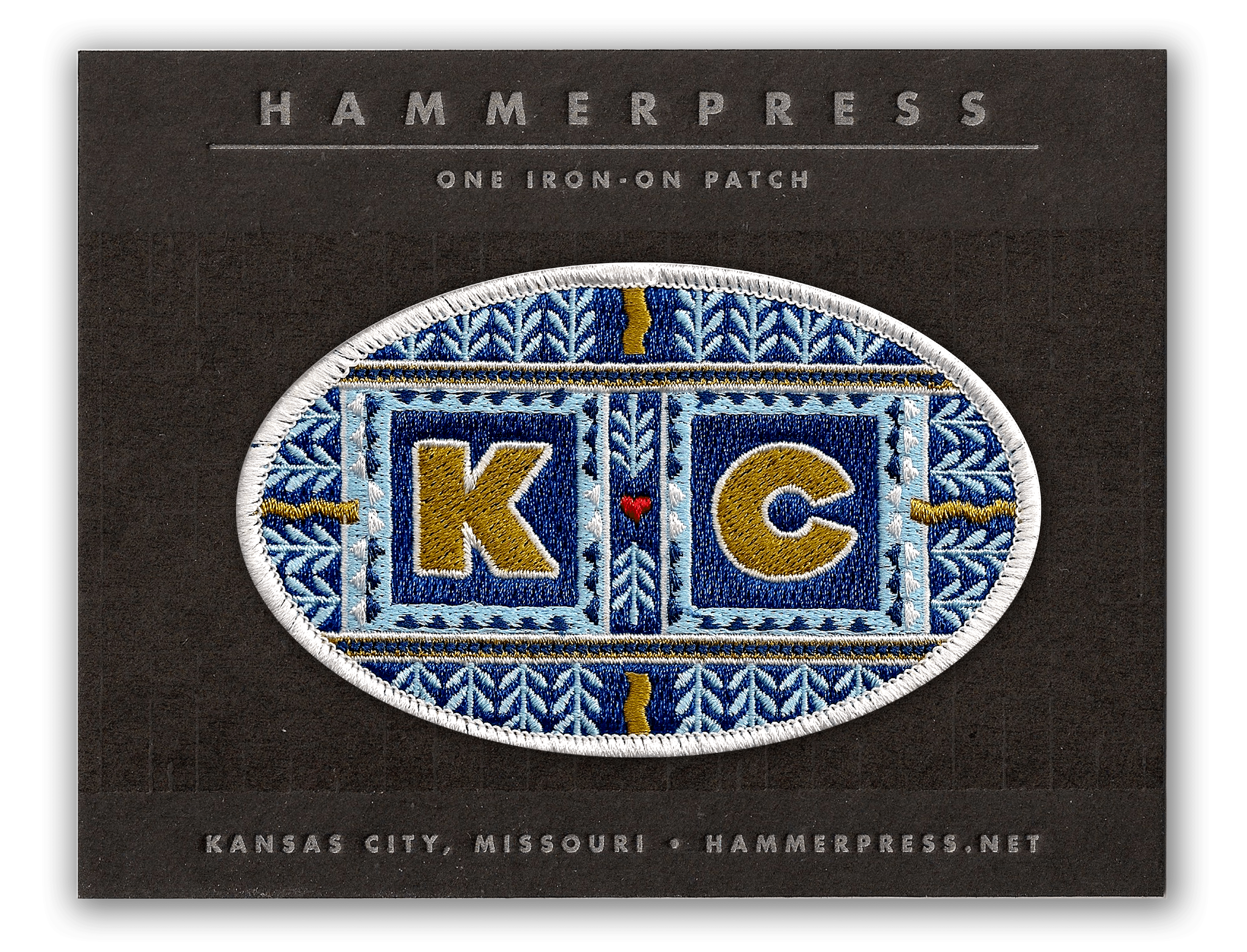 This KC design was made into a postcard and patch for people to celebrate their Kansas City pride. The design was originally handset by Brady and then given to me to work into a postcard. After finalizing the postcard design, I reworked into a patch. This patch is packaged on a two color backer board that I also designed. 11" x 17" KC posters are coming soon...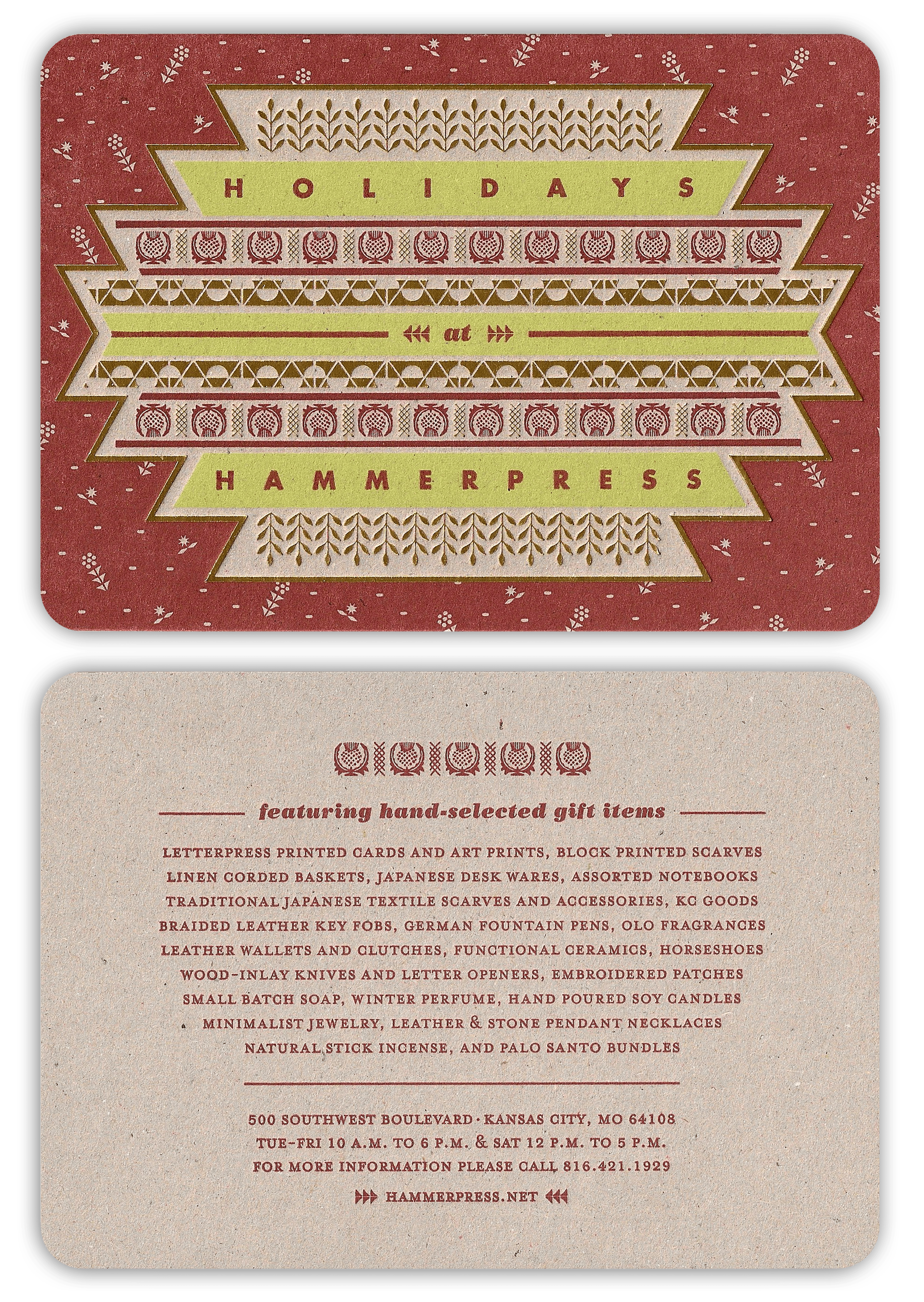 Holidays at Hammerpress is a card I designed to let locals know about the different products offered in the shop during the holiday season. These take aways were given to shops around town for people to take home. I created this three color card with shiny gold foil and a festive pattern to really catch the eye.