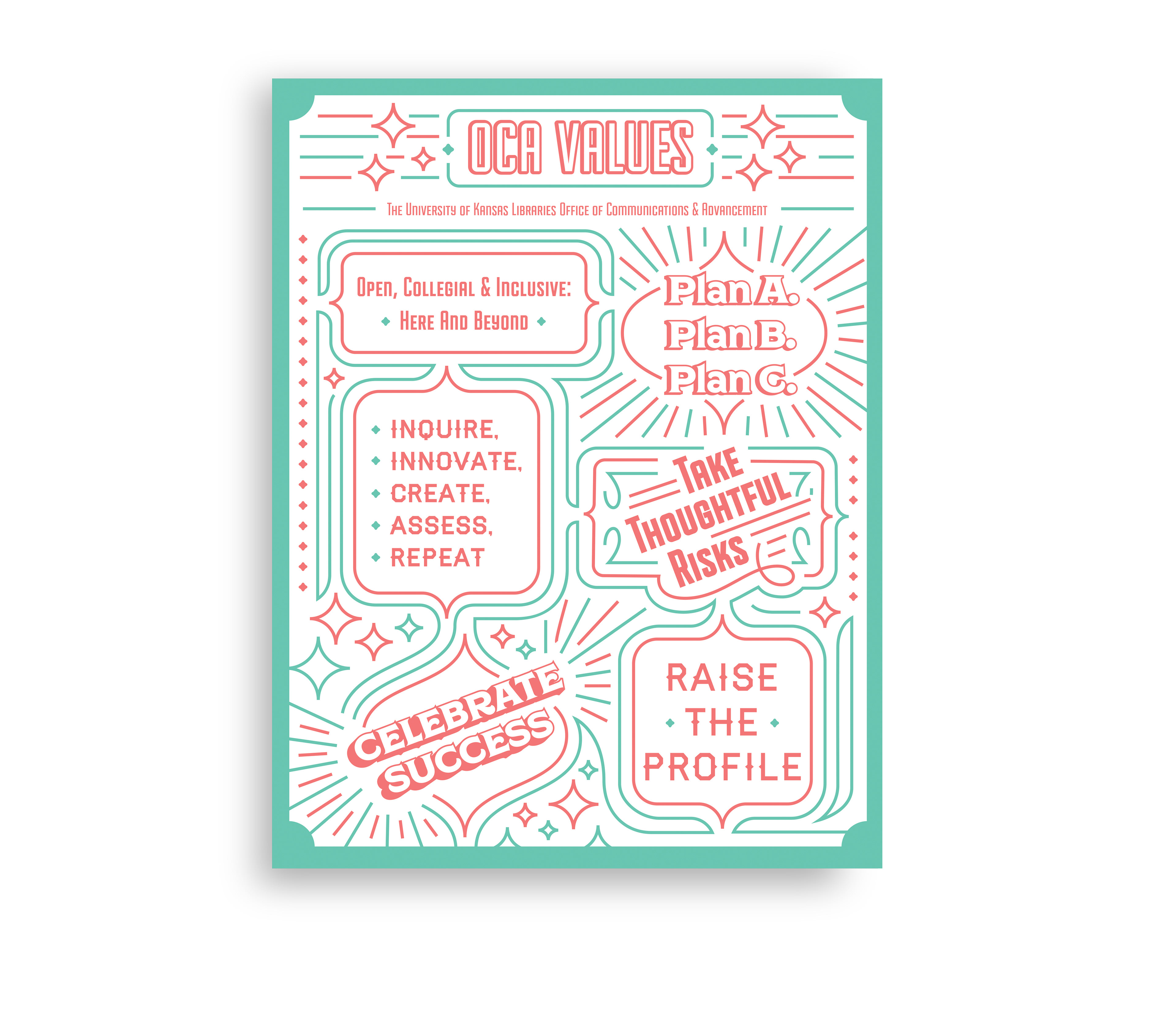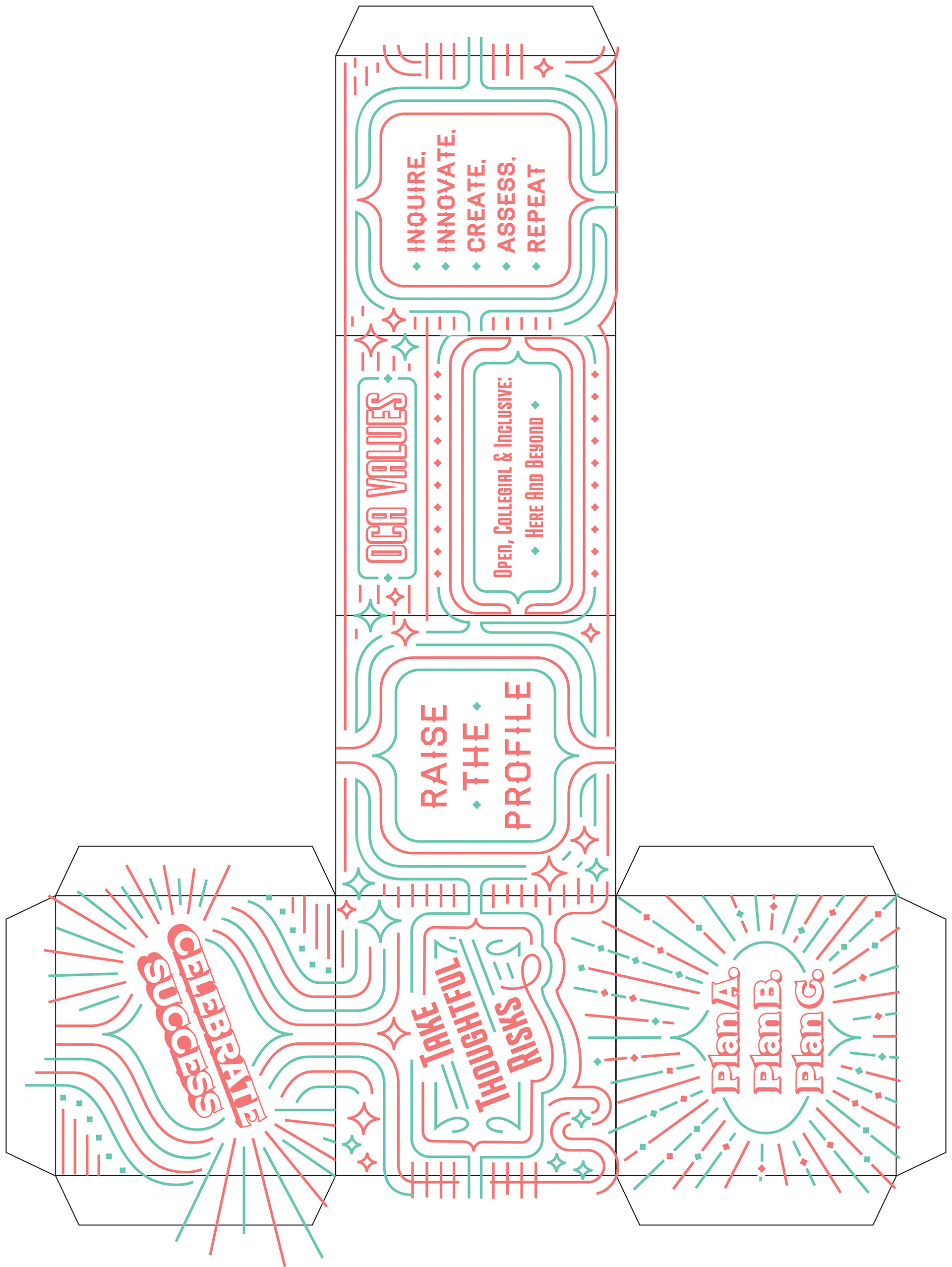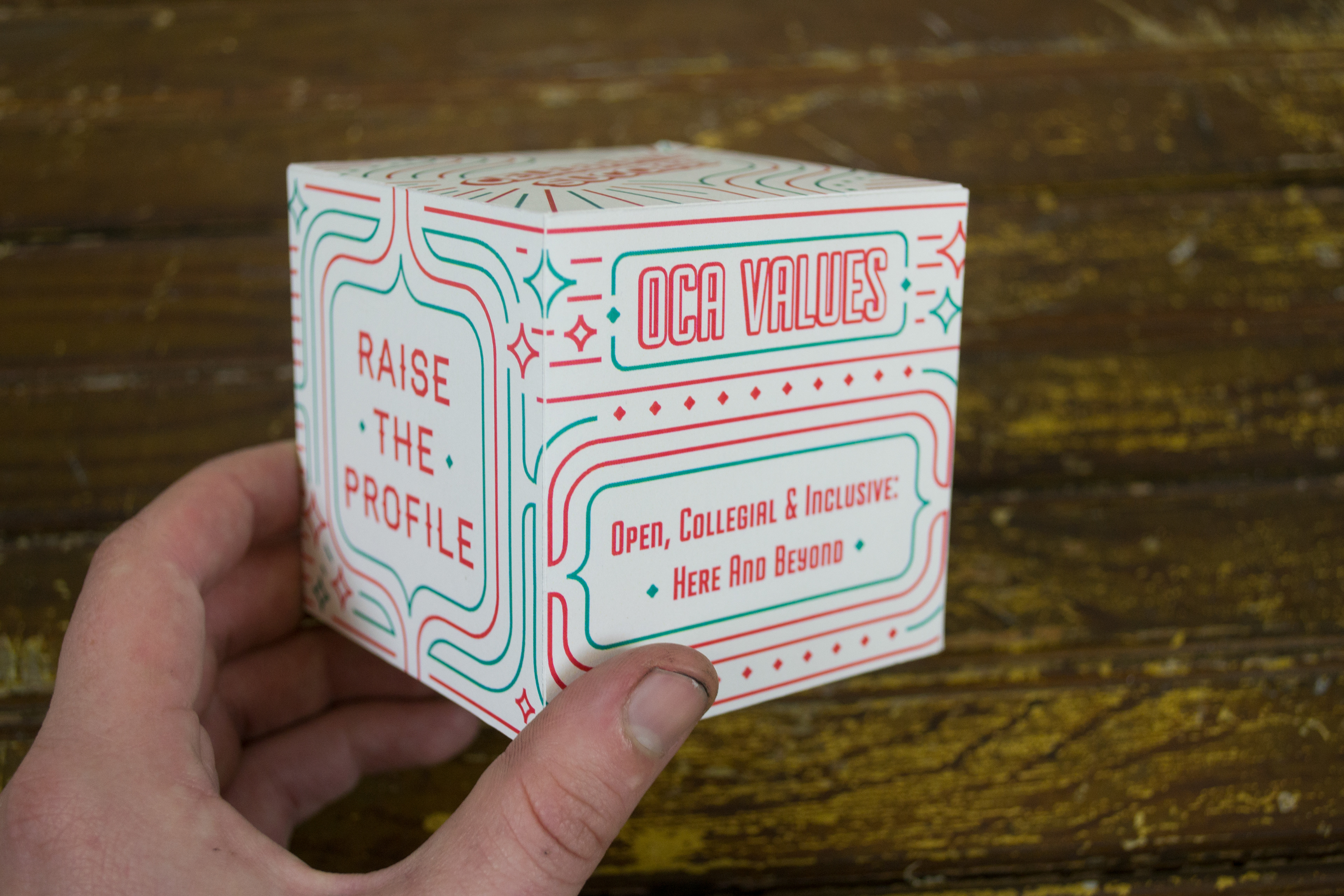 As the graphic design intern for the University of Kansas Libraries, I was asked to design my team's six values into a small poster and a cube that each member would keep at their desk.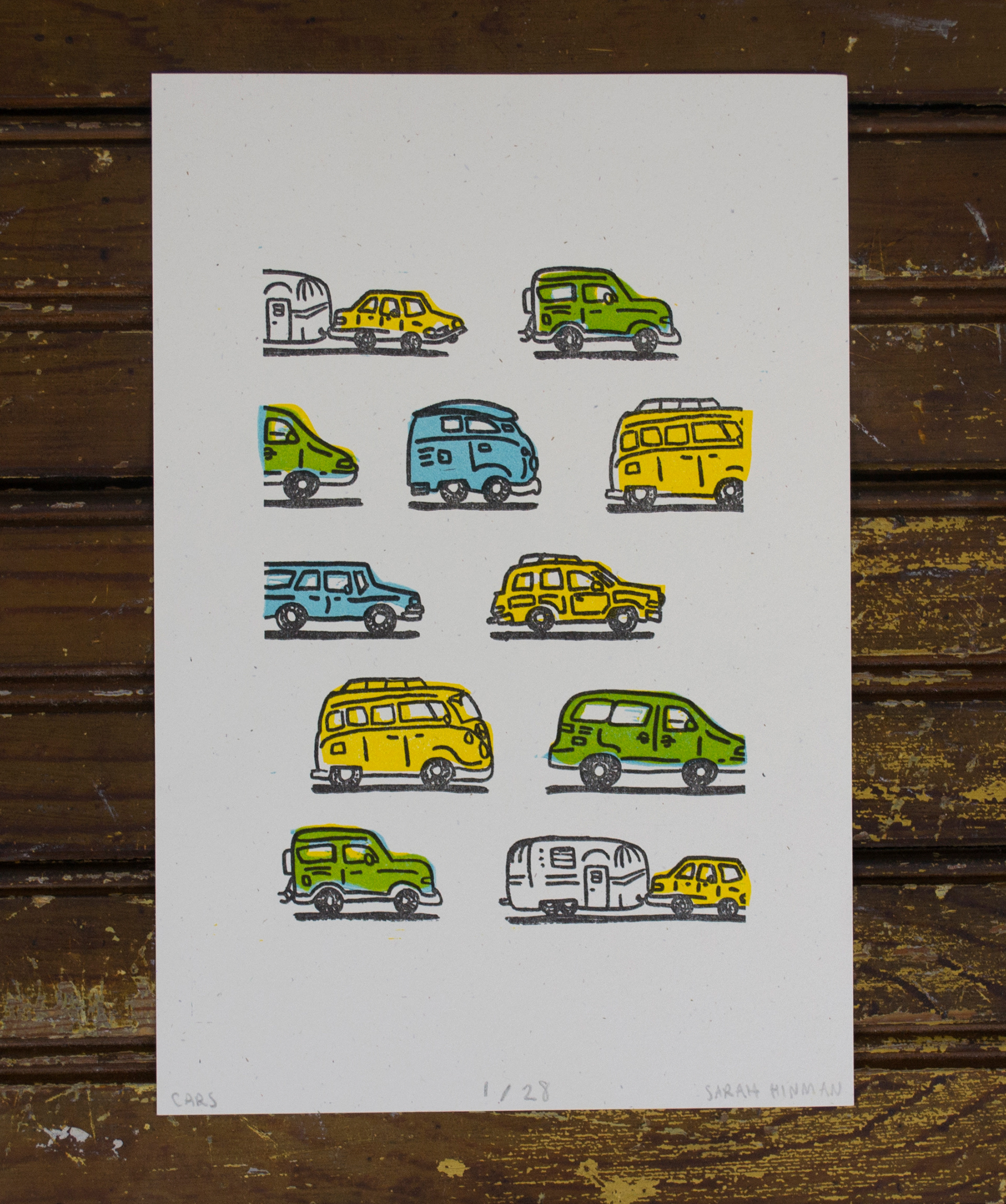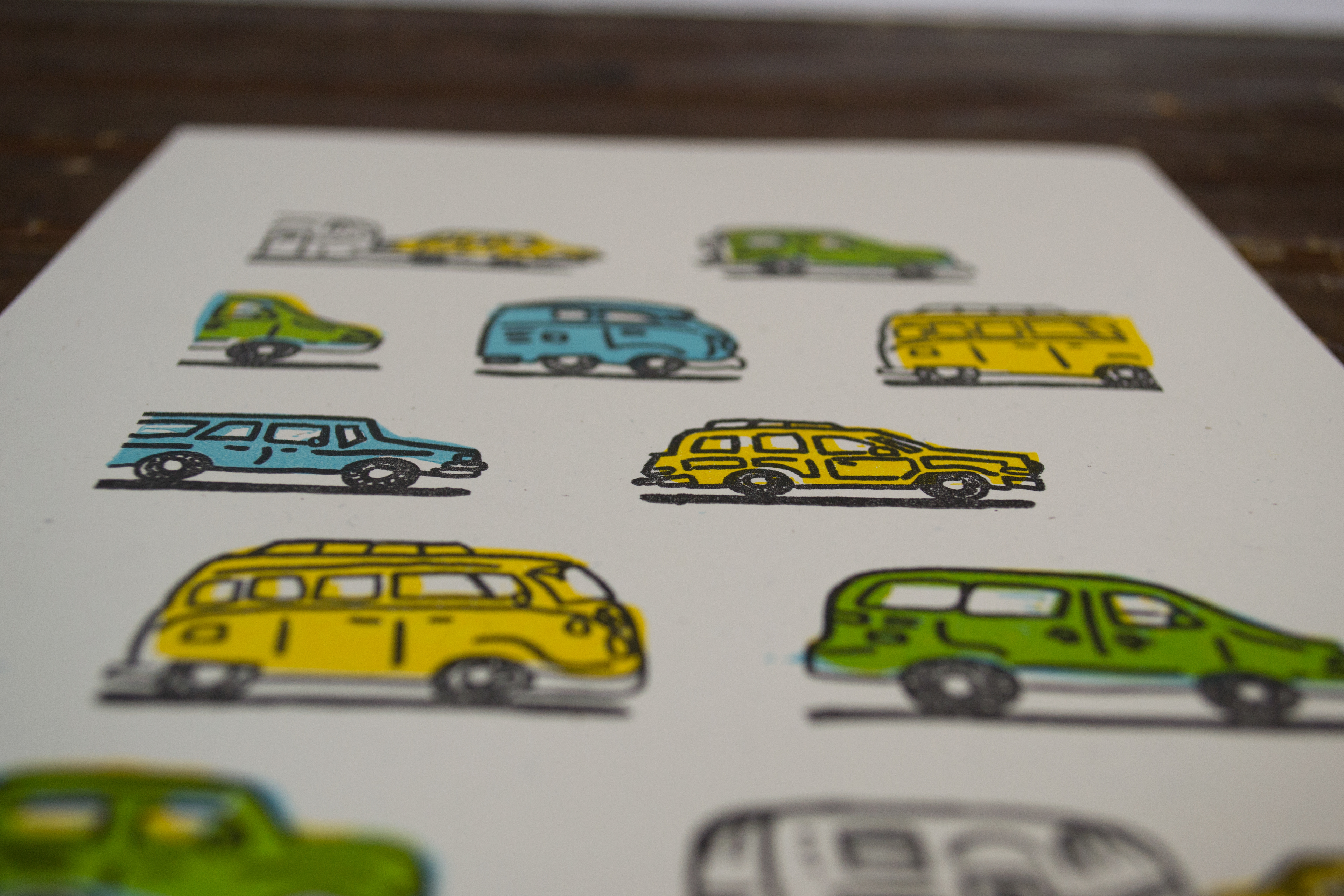 This print was originally created to be the frontispiece for a chapbook called "MPH". I decided to reprint this design in an edition of 28, at a size slightly larger than a postcard. These were printed on a Vandercook Universal III with carved linoleum and polymer plate.
This is a promotional piece I designed for Skylab Letterpress. It was printed on one of Skylab's Heidelberg Windmills, with 3-color polymer plate.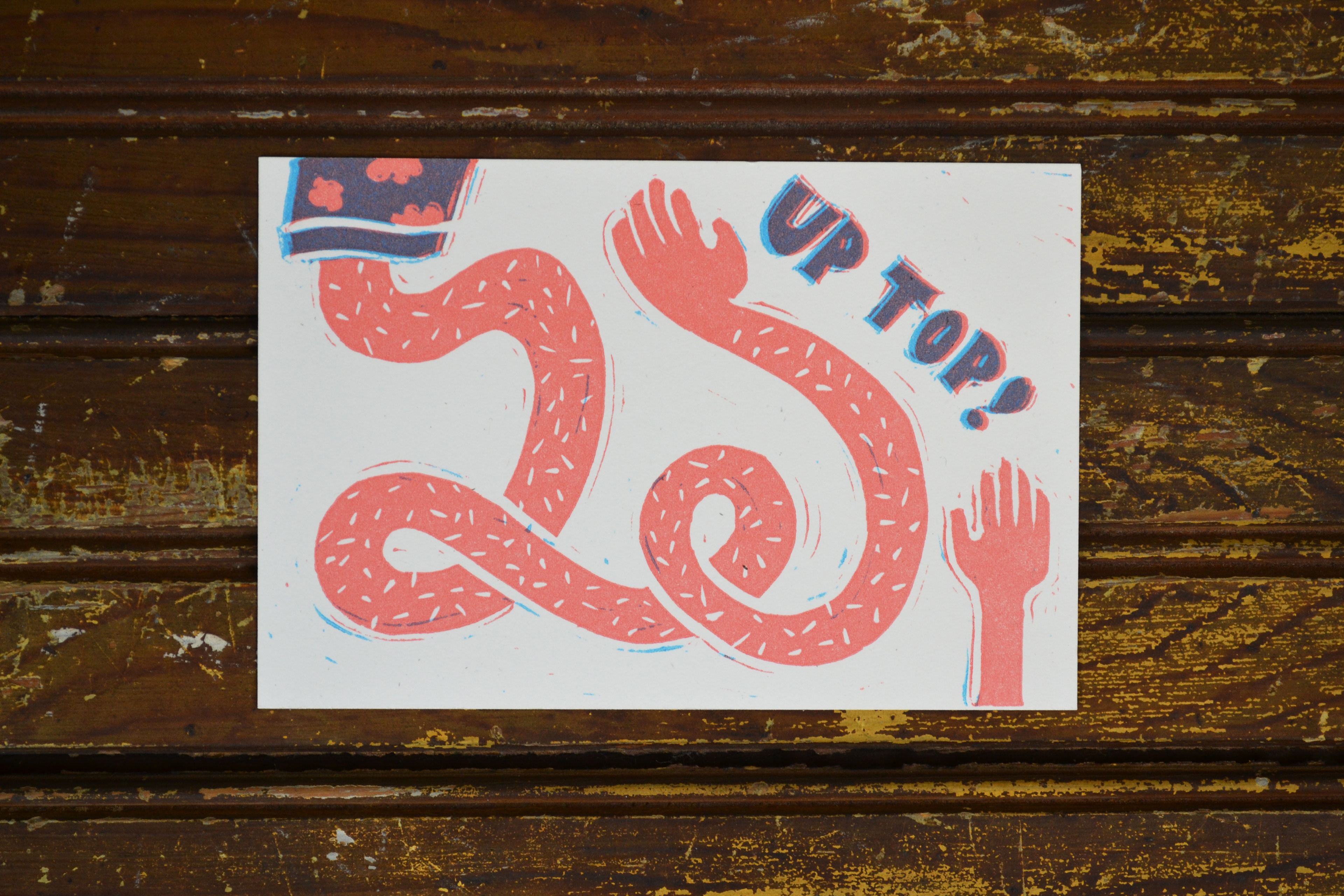 A two color, reduction linoleum print that celebrates high-fives. This is an edition of 32 on 4x6" French Speckle-Tone True White paper.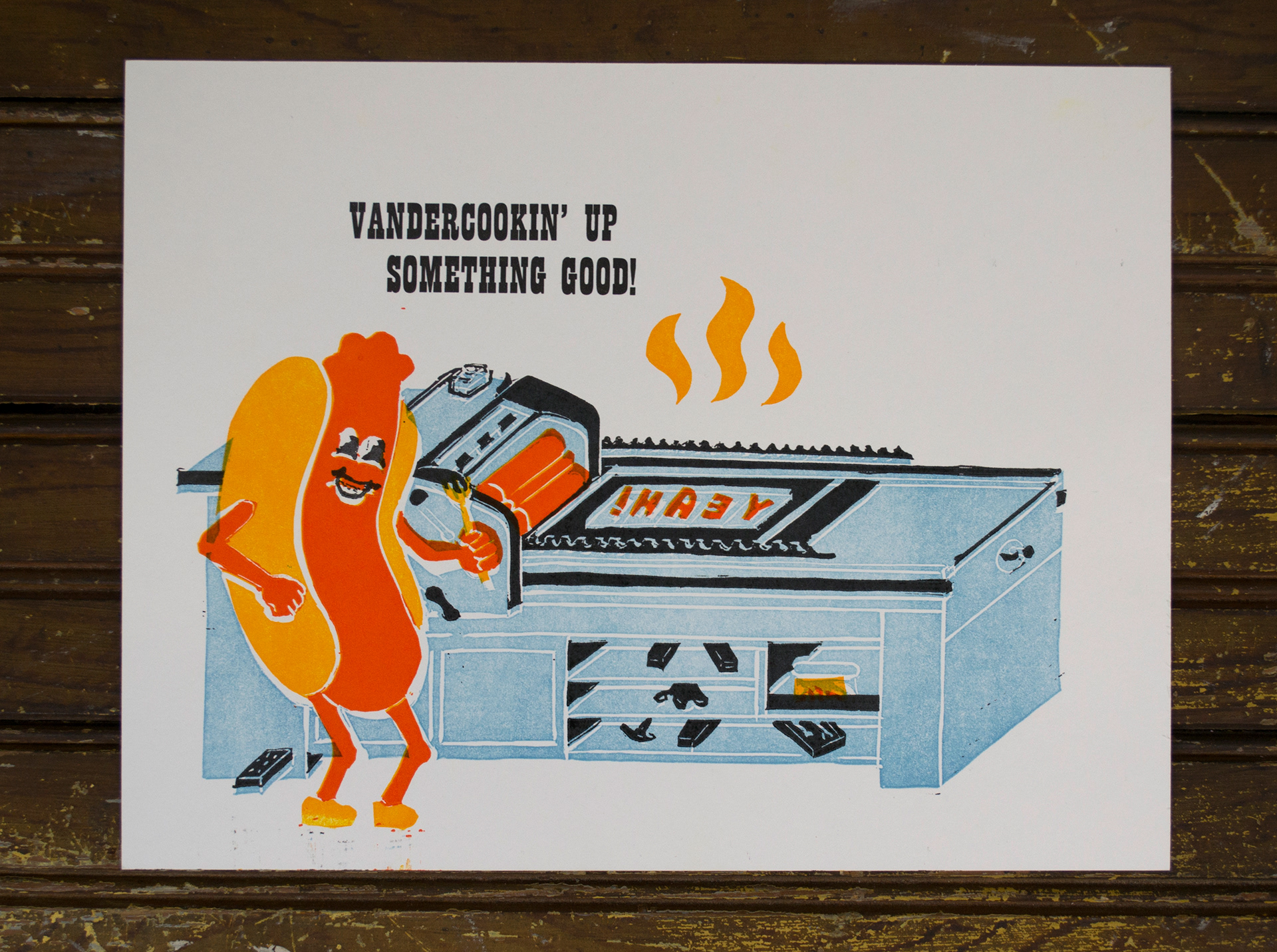 Inspired my school's Vandercook and Mac DeMarco's song "Cooking Up Something Good", this piece is a reductive print from carved linoleum, combined with set type.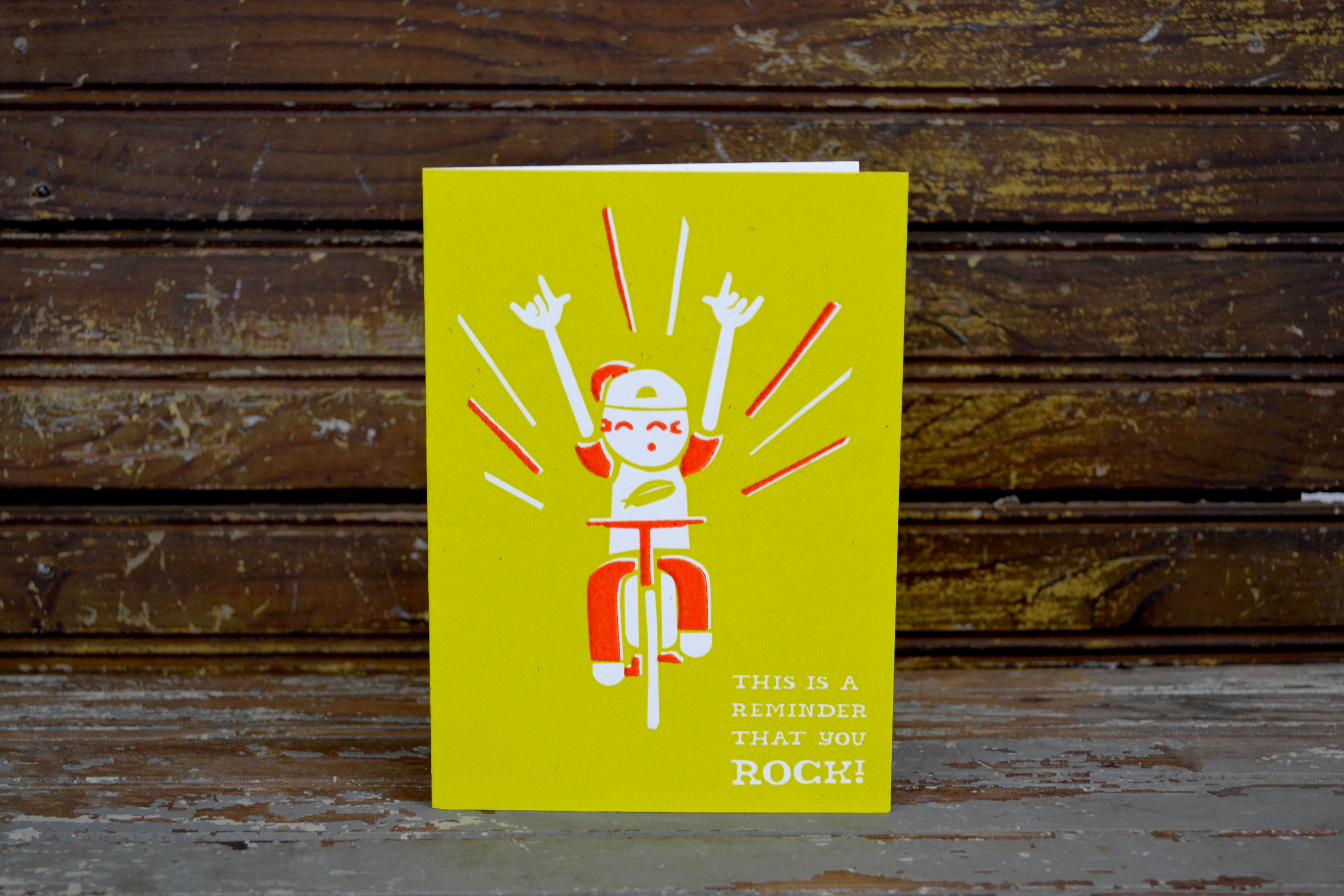 Using polymer plate, I created this card to remind people that they're great!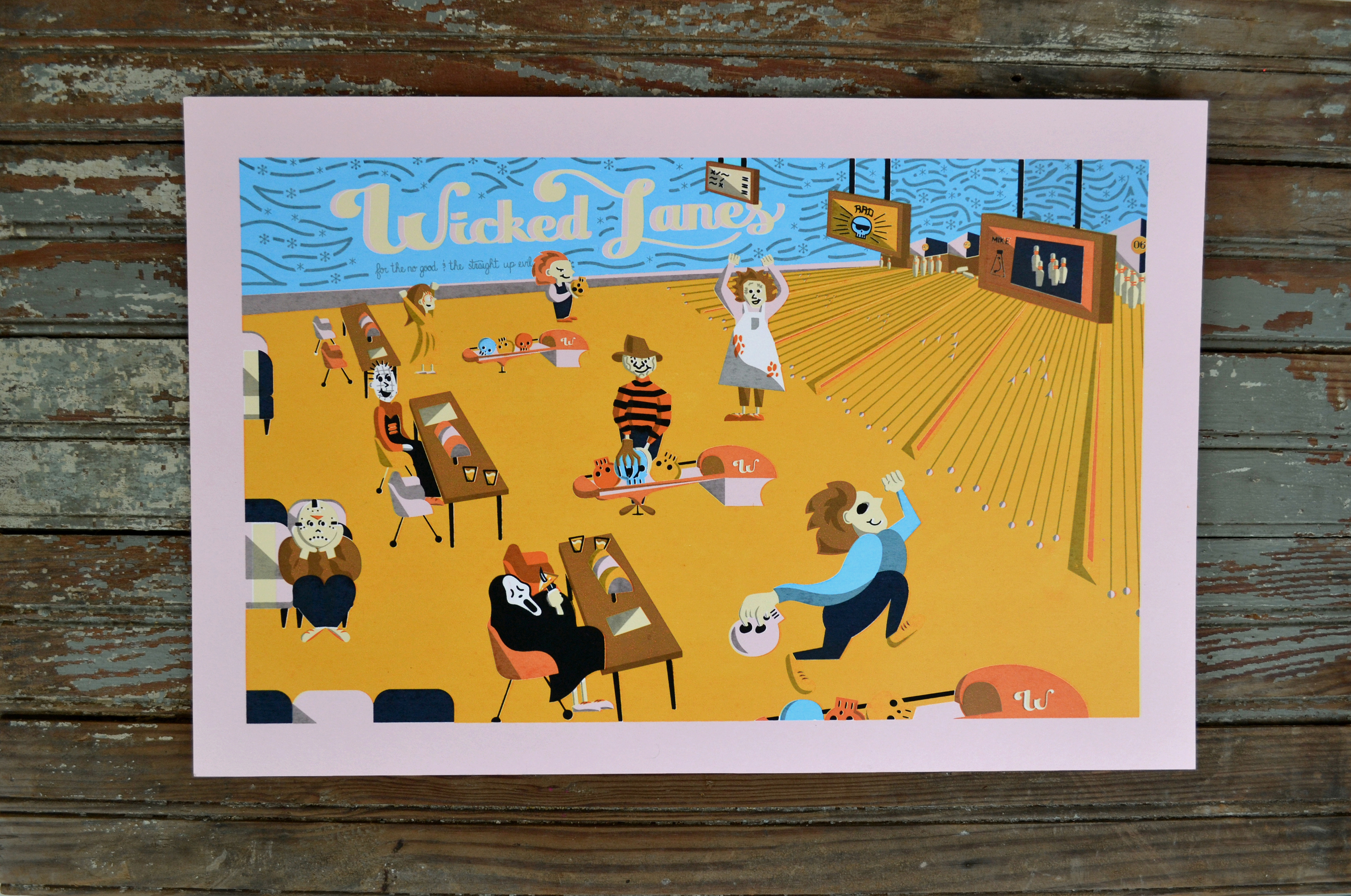 Wicked Lanes: For the No Good and the Straight Up Evil, screen printed on 16.5"x11" Pop-Tone Pink Lemonade 80lb. French Paper.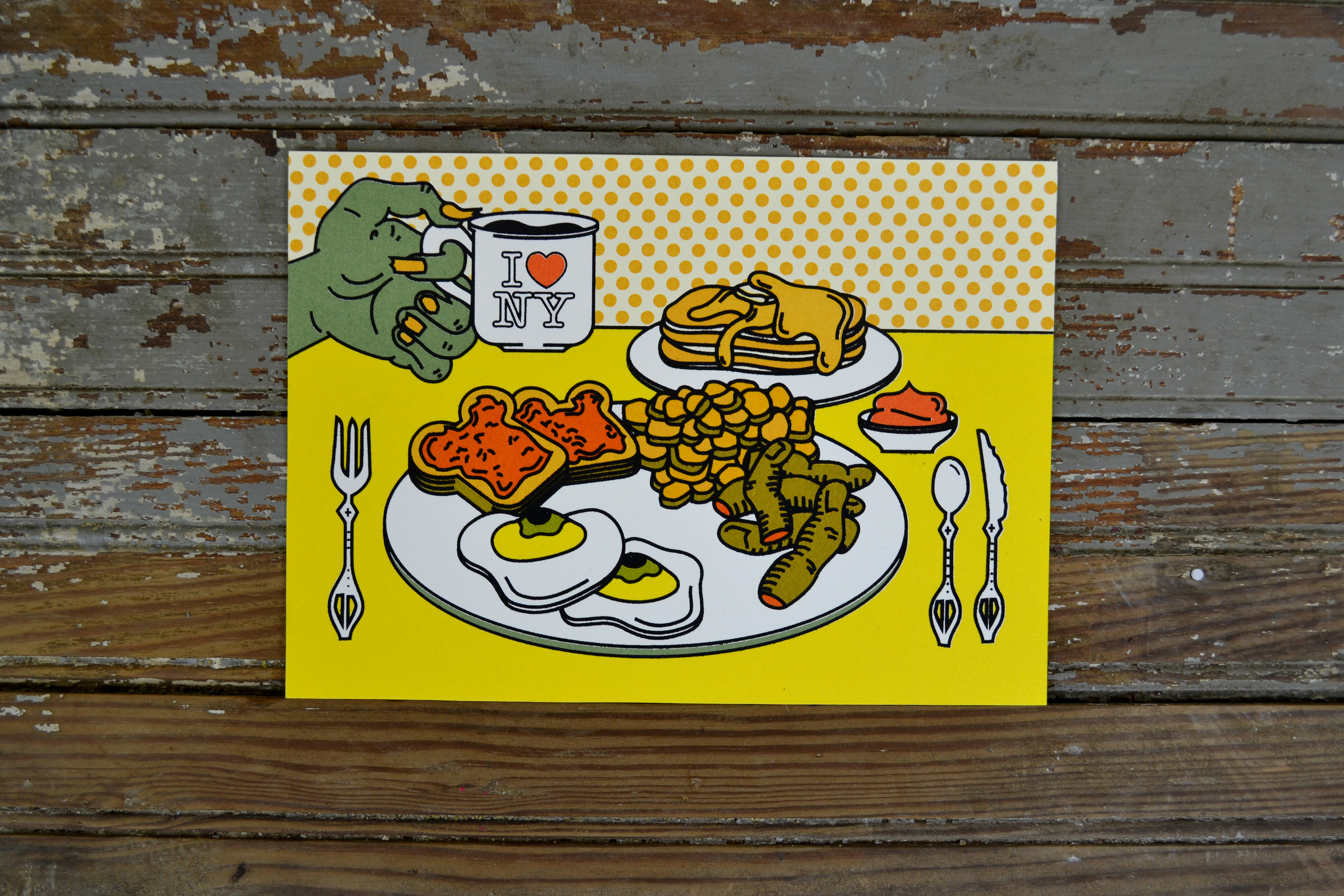 You Can Tell a Lot About Someone by What They Eat for Breakfast (this guy loves New York), screen printed on 8.5"x6" eggshell Rives BFK paper.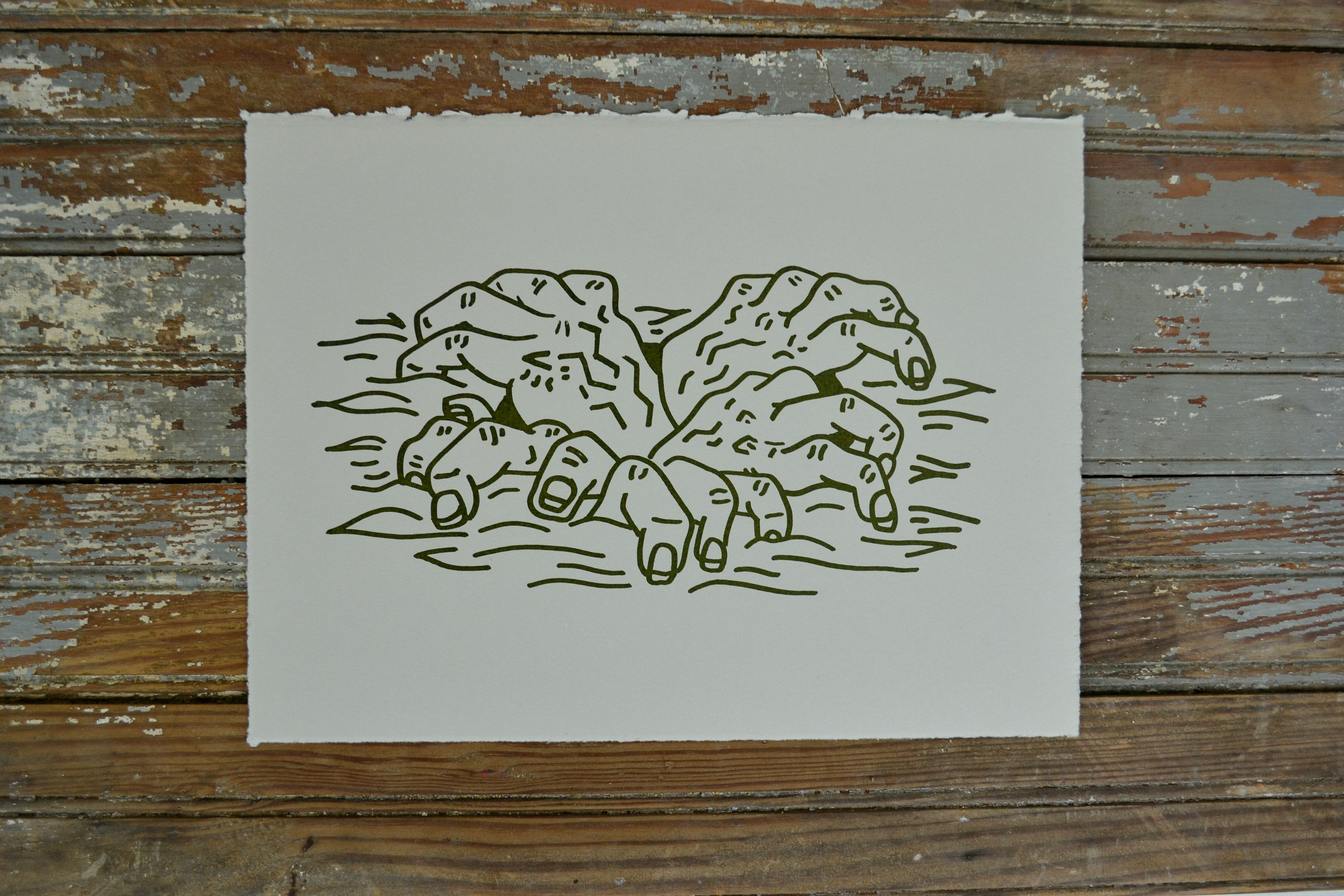 This screen print is part of an edition of five, printed on 12"x9" gray Rives BFK paper.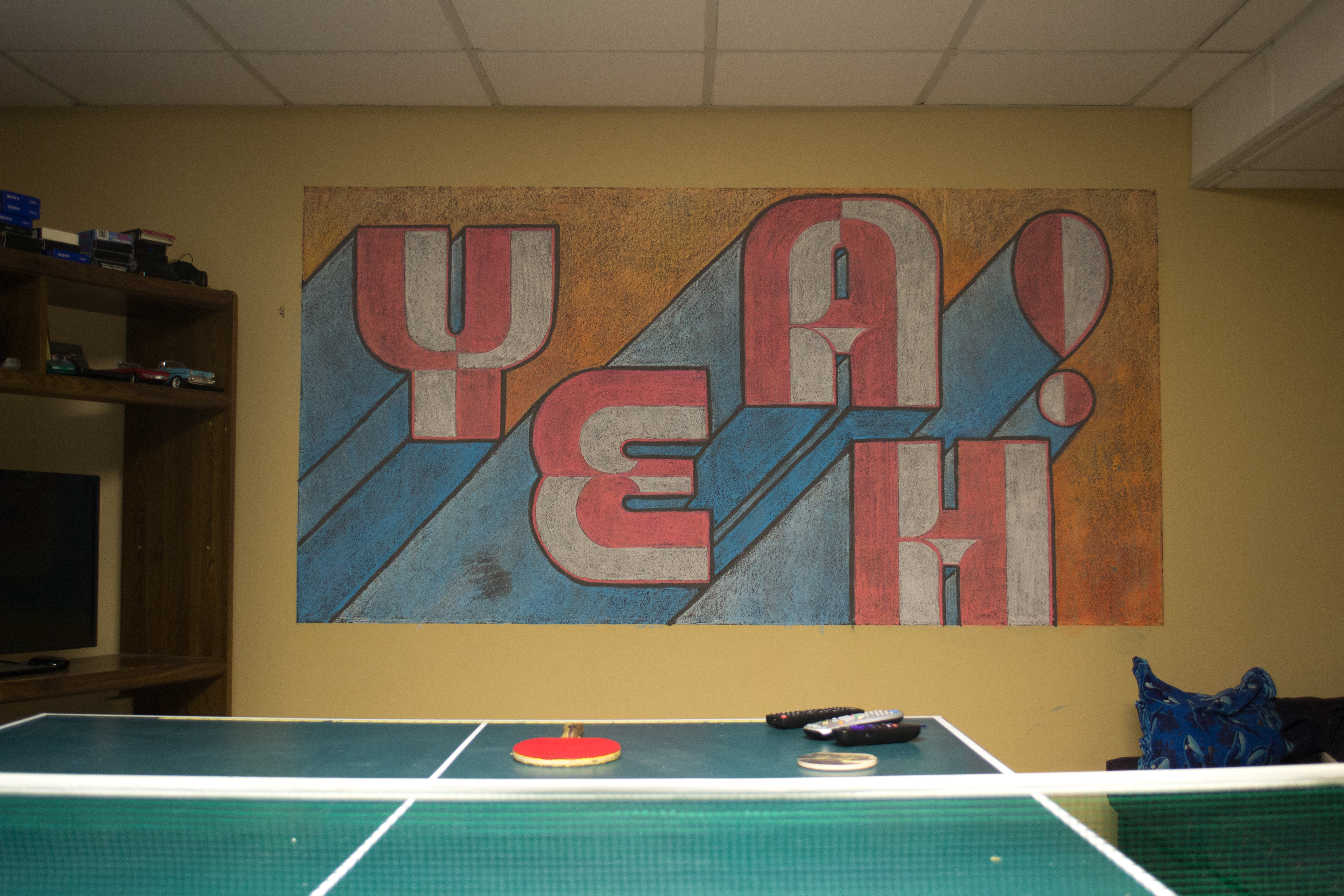 I felt the need to do something more with the 16' x 8' chalkboard wall in my family's basement. Inspired by the sign painter accounts I follow on Instagram, I decided to create this energetic "YEAH!" mural. (PS: the smudge near the "E" was caused by my dad running into the wall during an intense game of ping-pong)